Create an

Email Alert
Price

Drop

Alert
Characteristics
Localization
Engine Informations
Equipment
COCKPIT TEAK
COCKPIT SHOWER
BATH SCALE
COCKPIT LIGHTING
HARVESTING
Ski Pylon
Electronic
COMPASS
Speedometer
GPS
COCKPIT LOUDSPEAKERS
Description
The Seasport 470 can accommodate up to 9 people, has a teak-covered bow step , a teak interior with comfortable seating for all passengers and wide-opening storage lockers.
With its 90hp Evinrude engine and water-ski mast, the Seasport 470 DL can be adapted to your leisure activities (water-skiing, buoys, wake, etc.) With its showerhead and bathing ladder, you will enjoy the small inaccessible coves of a yacht.
This tender is equipped with a shore power socket and a Garmin GPSmap 527XS.
Renowned for its excellent sea-keeping qualities, this tender is the natural complement to any yacht.
Contact us, we'll be delighted to help you with your project: we speak French, English, German, Spanish and Catalan.----
Show More
Video
Price
This ad was viewed 131 times and last modified 23/09/23
Learn more about PRIVILEGE YACHT SPAIN
Activities
Brokerage & Boats Sales
Agent or Dealer
Princess
Used or new nautical ads from same seller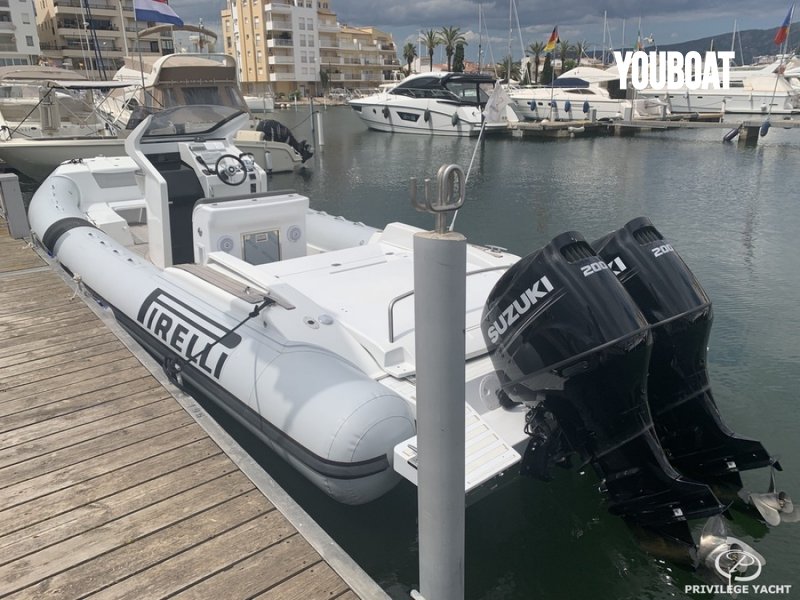 2x200hp Suzuki (Gas.)
RIB
Used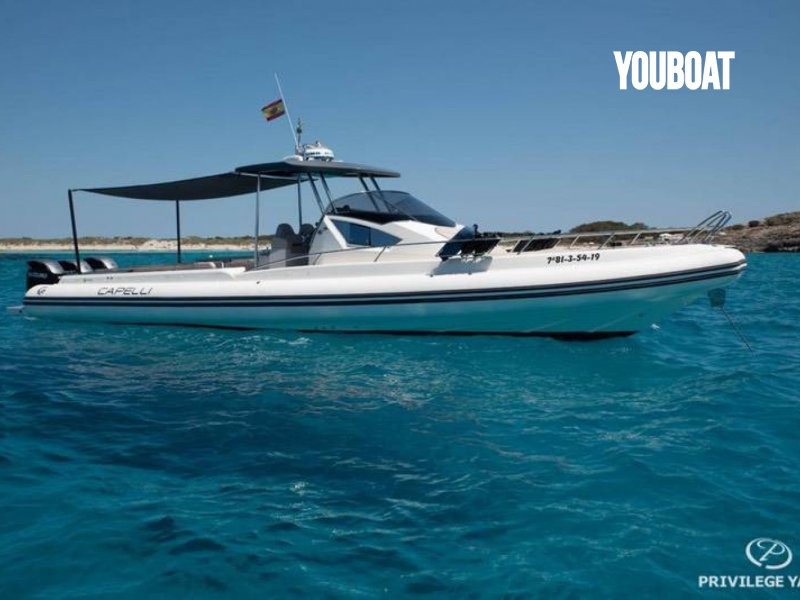 3x350hp Duo Prop 4T Suzuki (Gas.)
RIB
Used
Complementary products that may be useful
Boats for sale similar as this Avon Seasport 470 De Luxe
Harbour berths for sale or rent which could be suitable for this ad of Avon Seasport 470 De Luxe with 4.7m of length and 2.05m of width
You want to send this ad to a friend electronically:
Avon Seasport 470 De Luxe - 12.933 £
You want to report an error on this announcement of:
Avon Seasport 470 De Luxe - 12.933 £
Create an alert to get the latests ads matching this search emailed to you
Avon Seasport 470 De Luxe - Spain
Sign up to receive email price drop notifications when prices change on specific :
Avon Seasport 470 De Luxe 12.933 £ - Spain