Create an

Email Alert
Price

Drop

Alert
Characteristics
Localization
Engine Informations
Description
​​Rigid inflatable boat (RIB)​ ​Capelli Tempest 505 Easy​ for sale with ​Yamaha F80LB​ ​outboard engine​ (​5​ hours). Person capacity ​9​.
Reference: N234C
Condition: Demo
Model year: 2023
Year of registration: 2023
Overall Length: 5,05 m
Beam: 2,32 m
Hours: 5
Engine: Yamaha F80LB
Engine type: 4-Stroke
Fuel: Petrol
Displacement: 1832
Power: 80 HP
Max power: 110 HP
Person capacity: 9
Manufacturer's warranty
Hull Material: Fiberglass
Weight with Engine: 570,0 Kg
Weight without Engine: 400,0 Kg
Draft: 0,39 m
Max tube diameter: 0,53 m
Tube Material: Neoprene-Hypalon
CE Category: C
Colour: White
Inspection until (Month / Year): July/2033
Fuel tank: 25 L
Builder: Cantieri Capelli
Number of registrations: 1
Flag: Portuguese
Equipment included: Steering console - Fiberglass steering bench - Ladder - Inflating pump - Bow roller - Paddles - Electric panel - Automatic bilge pump – Windscreen - Stainless steel roll bar with navigation lights - Bimini sunshade - Capelli Customization - Radio - Plotter Humminbird Helix 7 Chirp - Class 5 fitting including cables, filters and batteries - Yamaha gauges and controls.
Trailer and registration not included. Contact us to receive a sales proposal including optional equipment.
VAT not included.
We speak English. Contact us for further information on this boat or visit the link ​https://www.portinauta.com/boats/Capelli/Tempest-505-Easy/1757​.
For information on boat licenses in Portugal or boat registrations in Portugal please call us. We can help you with all administrative questions.
Buy a boat in Portugal from Porti Nauta, the largest boat showroom in Portugal and one of the largest in Europe. We sell and deliver boats all over the country and all over Europe.
Official dealer Beneteau, Cranchi, Capelli, Sunchaser, Bali, Dipol, Yamaha, Suzuki, Pacific Craft, RX, Master Gommoni, Quicksilver, Bayliner, Mercury and Zar Formenti.
Visit our ONLINE CATALOGUE to see all the new and second-hand boats we have for sale: https://www.portinauta.com/boats/used/. We have over 200 boats for sale in Portugal.
[All pictures, illustrations and technical data presented are general and non-contractual information. Please check the layout and technical data before signing the purchase contract.]
Show More
Price
This ad was viewed 100 times and last modified 20/11/23
Learn more about Porti Nauta
Agent or Dealer
Cranchi, Beneteau, Capelli, Zar Formenti, Yamaha, Bali Catamarans, Mercury, Dipol Glass, Sunchaser, Mercury, Yamaha, Suzuki
Used or new nautical ads from same seller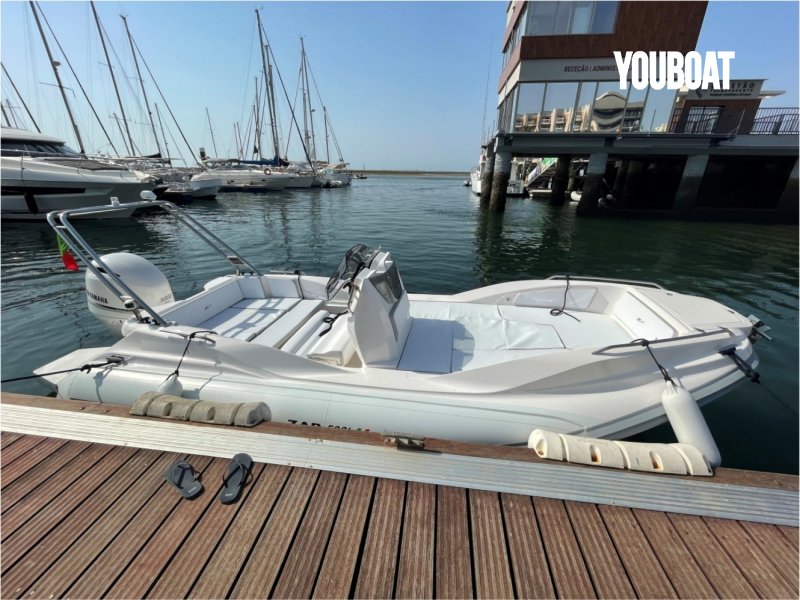 150hp Yamaha (Gas.)
RIB
Used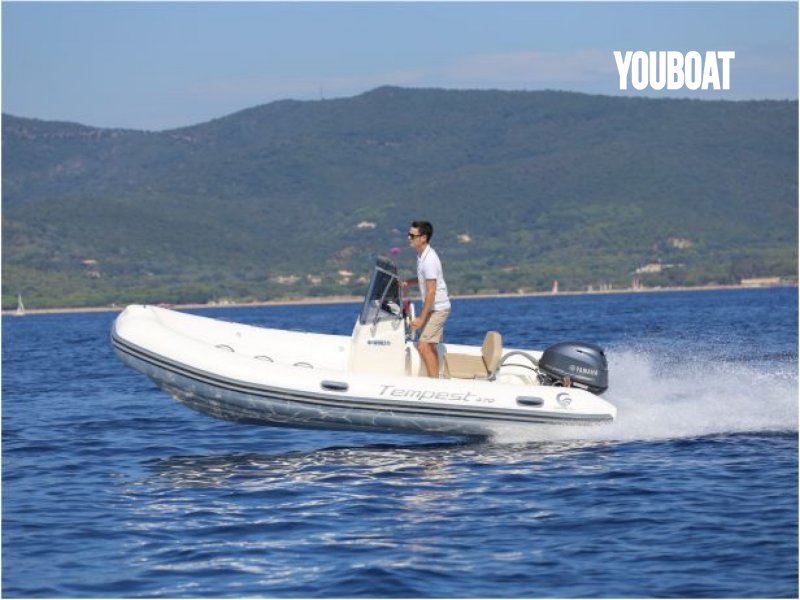 40hp Yamaha F40FETL (Gas.)
RIB
New
Complementary products that may be useful
Boats for sale similar as this Capelli Tempest 505 Easy
You want to send this ad to a friend electronically:
Capelli Tempest 505 Easy - 24.058 £
You want to report an error on this announcement of:
Capelli Tempest 505 Easy - 24.058 £
Create an alert to get the latests ads matching this search emailed to you
Capelli Tempest 505 Easy - Portugal
Sign up to receive email price drop notifications when prices change on specific :
Capelli Tempest 505 Easy 24.058 £ - Portugal